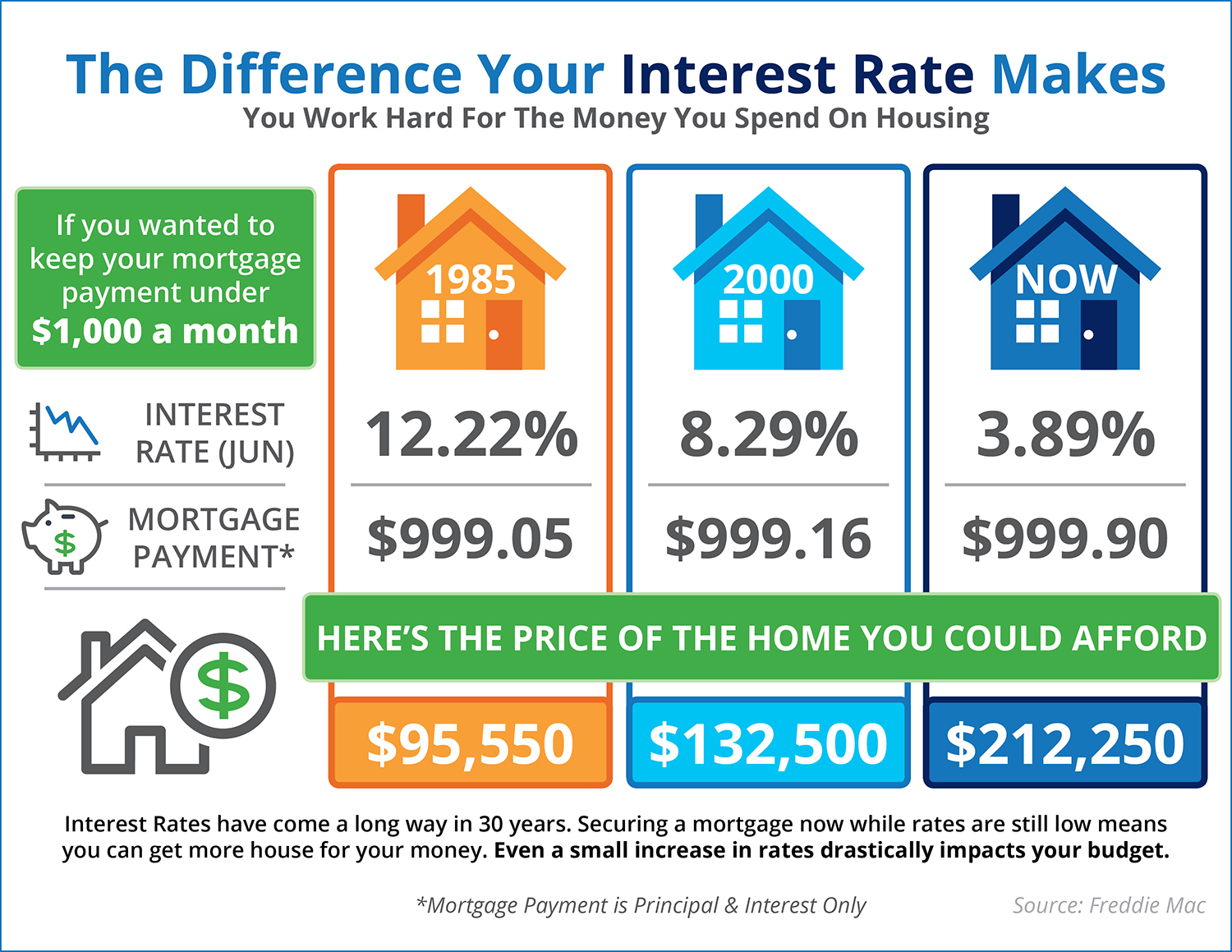 If you are considering moving up to your dream home, it may be better to do it when our inventory is so low and right now houses for sale are selling with multiple offers. Also, it is a great time when the schools are out and families like to move and relocate their children to the new school district. Earlier in the year specially around this time of the year than later is a better time.
It also makes sense to move now, when the two components of your monthly mortgage payment (home prices and interest rates) are both projected to increase as the year moves forward, and interest rates may increase rather dramatically, which may interfere with your buying power, as the illustration above shows.
Here are some predictions on where rates will be by the end of the year:
"While full employment and rising inflation are signs of a strong economy, they also have the potential to push mortgage rates and house prices up. The higher rates and higher prices create significant affordability concerns, which may continue to characterize the housing market for the rest of 2017."
Lynn Fisher, Vice President of Research & Economics for the Mortgage Bankers Association
"By the time we get to the fourth quarter of this year, we will still be under 5 percent – we are thinking 4.7 percent…Something north of 5 percent by the time we get to 2018, and by the time we get to 2019, we show fourth-quarter rates hitting 5.5 percent."
Mark Fleming, First American's Chief Economist
"Despite some regional disparities, title agents and real estate professionals do not expect increasing mortgage rates to have a significant impact on the housing market this spring. Continued good economic news, increasing Millennial demand and confidence that buyers will remain in the market even if rates exceed 5 percent bode well for 2017 real estate."
Len Kiefer, Deputy Chief Economist for Freddie Mac
"We will probably see rates higher at the end of year, around 4.5%."
Some Highlights:
Interest rates have come a long way in the last 30 years.
The interest rate you secure directly impacts your monthly payment and the amount of house that you can afford if you plan to stay within a certain budget.
Interest rates are at their lowest in years… RIGHT NOW!
If buying your first home, or moving up to the home of your dreams is in your future, now may be the time to act!
Bottom Line
If you are feeling good about your family's economic future and are considering making a move to your dream home, doing it sooner rather than later makes the most sense.